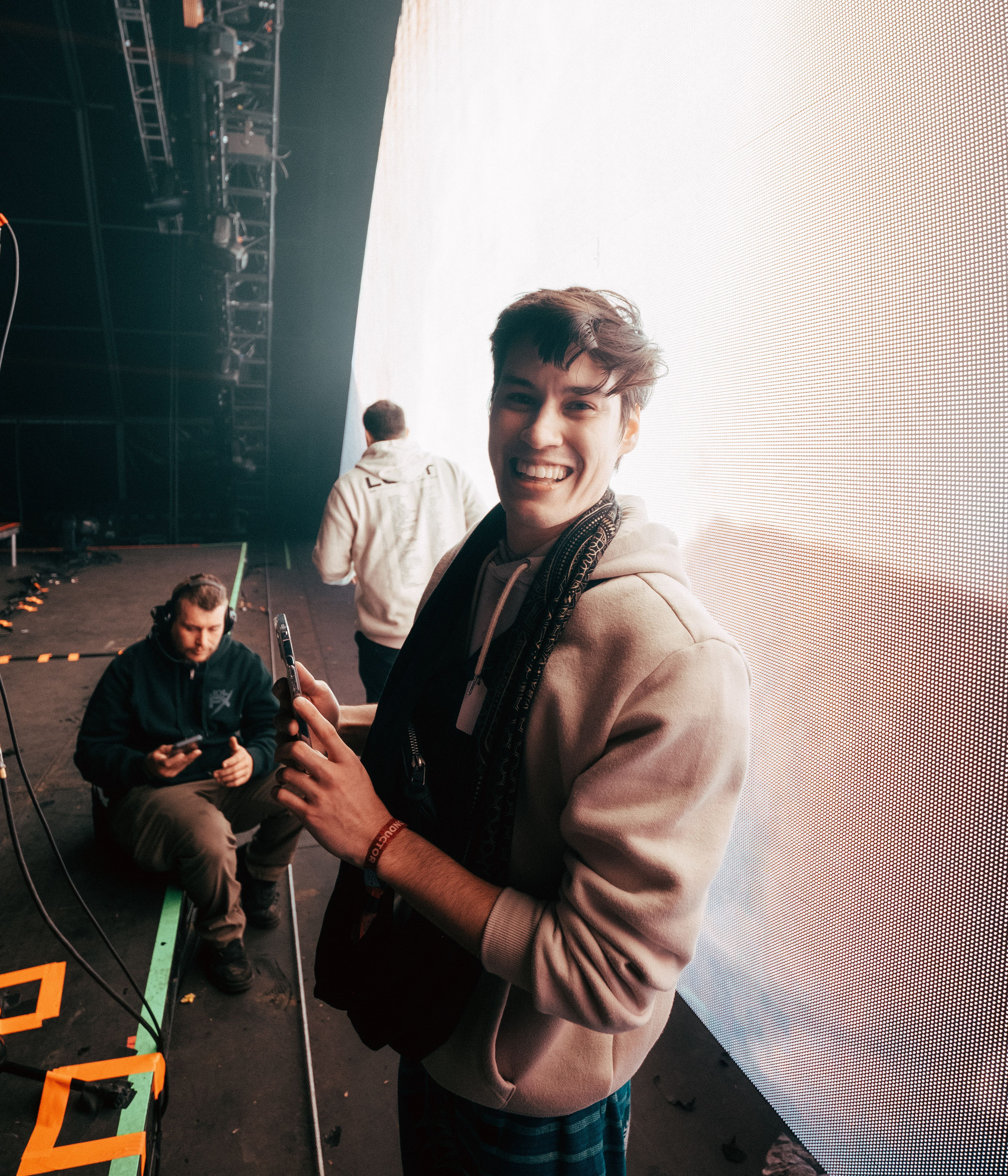 Brian Lowe (Enter My Dreams) is a versatile designer known for his attention to detail in graphic design and surreal 3D cinematic landscapes.
Sculpting each visual piece carefully, he hyper focuses on brands, color theory, and overall giving the viewer an experience.
Originating from Los Angeles, working at Paramount Studios, he found his real calling as an artist when introduced to the electronic dance music scene.
Starting as a fan, he carved his way into the industry by teaching himself multiple 3D softwares. After launching his Enter My Dreams Visuals brand, it was not long before his artwork would be commissioned for some of the largest EDM festivals worldwide.
The list includes; EDC Las Vegas, Coachella, Ultra, Tomorrowland, Lost Lands, and more.
Currently, Brian was brought on by Next Step Management as a Creative Branding Manager for ARMNHMR, MitiS, and Haliene, where he creates their flyers, social media content, visuals, brand direction, and more.
Brian is well versed in many different digital art design software including Unreal Engine, Photoshop, Illustrator, Cinema 4D, Redshift, and After Effects.
Design Packages that Brian offers:
Visuals
Branding
Flyers/Graphic Design (Shows/Festivals & Album Artwork)
AdMats
Video Editing/ Recaps
Spotify Canvas
Marketing - Campaign Rollouts
SEO Advice